% ERuby.charset = "Shift_JIS" %>

<% system('/home/sakira/log/check_referer.rb') %> [ NABE save the WORLD ]
EVANGELION CGs
SAkira, sakira.09@g4.mnx.ne.jp, 1998.8.7
Go to

page
Thank you for <% today_f = '/home/sakira/log/QT.today' counter_f = '/home/sakira/log/QT.counter' c = 0 open(today_f, "a") do |f| f.print("*") end open(counter_f, "r") do |f| c = f.gets.to_i end c += File.stat(today_f).size print c.to_s %>th visiting. (since May 29, 2002)
[ BACK to NABE ]
---
Presented Picture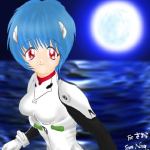 "Rei" NAQ-san prenseted this picture. Thank you, NAQ!, 1998.5.5

"Hikari" Chieko-san presented this picture. Thank you, Chieko!, 1998.3.30
---
Dimensional Pictures
---
scribbles by Wiz/INTERTop

Click here.
---
[ BACK to NABE ]
If you have any comments, wishes, requests and so on, feel free to tell me about it.
You may make a link to this page freely. If you want me to make a link to your WWW page, feel free to contact me. Thank you.
This site is best viewed with Netscape Communicator. I check the view by Communicator for both MacOS and Windows.
No reproduction or republication without written permission.
1998 SAkira, All rights reserved.